Karma Gel Medium Plush
Dimensions: 38" X 80" 60" X 80" 76" X 80" 72" X 84 2 X 38" X 80"
Size chart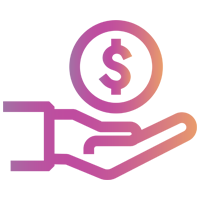 Marked Down For Immediate Sale.
*Anti Aging & Anti Oxidant Bed Cover Sold Separately
Karma has multiple layers of specialty memory foam, the 12" Gel Memory Foam Mattress keeps you cool and comfortable throughout the night. The mattress edges are reinforced with patented Edge Support technology that enhances stability when sitting on the sides and increases the sleeping surface by 20%. The 5.5" Flex-Air Channel Base allows body heat to escape while supporting the overall flexibility of the mattress.

LAYERS
2" Gel Memory Foam
1" Memory Foam
2" Gel Memory Foam
Edge Support
0.5" Memory Foam
1" Support Foam
5.5" Flex-Air Channel Base
SLEEPER
FEATURES
10-year limited warranty
Hypoallergenic & antimicrobial
CertiPur Certified
Compressed and rolled for small parcel shipping 
Machine washable zip-off cover
Save big when you buy direct today. Easy payment options, a superior value, better upgrades, more features, and amazing benefits.
Rest easy with these guarantees

It took us 5 years to perfect the Anti Aging Bed, a multi US approved and patented sleep system.

If the bed is simply not enhancing your waking hours simply return it.

We ship the one and only Anti Aging Bed free to your home.

10-year limited warranty*
Setting industry benchmarks and protecting your investment for 10 years.

We manufacture products that are better for you and the world we live in. Every mattress uses a percentage natural sustainable product.
Some claims on our site are FDA Determined. All other statements have not been evaluated by the FDA. This product is not intended to diagnose, treat, cure, or prevent any disease. If you are pregnant or have a pace maker please contact your doctor before purchasing.